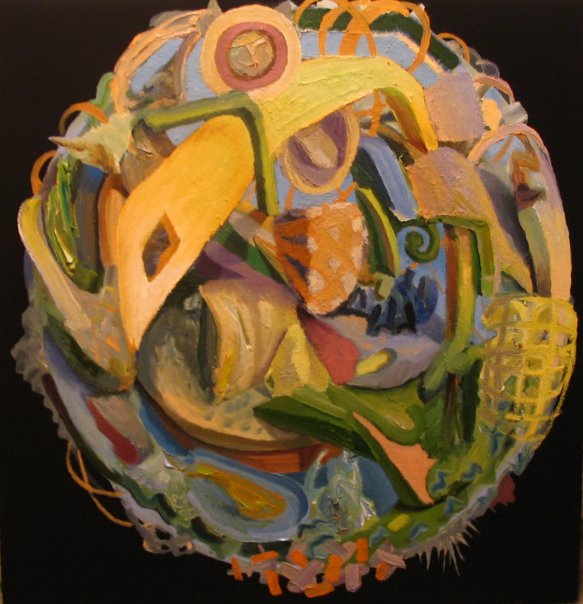 Its Earth Hour!
Earth hour is an event that takes place every year on the last Saturday in March where this year a total of 147 countries are participating in "going dark for an hour" where people are encouraged to turn off their lights for one hour; the event is a Global Effort to highlight climate change.
I have a question
Will we just keep having Earth Hour every single year?
How come we are not implementing a solution so that this event become non-existent?
From my perspective one should in fact be absolutely aware in every moment how ones participation in that moment actually form a relationship with the planet and what affects and consequences that relationship has on the planet.
The fact that we have such a thing like "Earth Hour" is showing that we have in fact completely lost touch with the earth we live on (if we ever had it) and are unaware of how the way we live is affecting and influencing what is here. Or put another way – We are unaware of how what we do, creates what is here.
We must Stop accepting and allowing ourselves to continue existing in such abuse and neglect towards ourselves and our planet and start taking responsibility for ourselves / what is here / our creation.
This has been a process for me to start seeing and understanding "how to live" so to speak. And that we as humanity have essentially lost ourselves in the world we have created for ourselves and have given up on even trying to find a solution. We have completely accepted ourselves as limited in our ability of who we are as life and what we are capable of.
I see this within myself from the perspective of even being able to fathom the point of it being possible to exist in every moment where one is absolutely aware of how ones actions affect the earth we live on. Before I would have thought there to be no way to actually do this. In a way, I understood this point but did not see myself capable of actually being able to become this where I am in fact aware of the earth in every moment so to speak.
Does this not simply suggest a point of Self Awareness?
I see that I have drawn allot lines and thus limitations upon myself with regards to what I am capable of. Now its a process of stopping accepting and allowing myself to limit myself in anyway and rather to push myself to a point of total self awareness.
I understand how this is necessary to end the abuse that we have accepted to take place in this world. Where in I take responsibility for "my every moment" and make sure that my actions in that single moment accumulate into that which is best for all. Or Accumulate into Support, instead of what we have now where our actions and behaviours are actually accumulating into abuse and degradation of the planet and ourselves as life. Hence Global Warming or Wars or Poverty and all the other abusive shit that takes place on this planet.
What I also see is that I first must begin with myself. Where in I stop my own abusive behaviours / relationships and thus when I am living in every moment as actual Support of Life than this is how we individually each do our part to support the emergence of a planet that actually exist in Dignity.
I have found this to be quite a process from the perspective of the vastness of self and how extensive I have accepted and allowed myself to establish abusive behaviours within and without.
I have been walking this process of developing self awareness along side Desteni and other Destonians. The Desteni material has been invaluable in assisting and supporting me to understand myself and how I am actually functioning where I am able to actually start seeing how I able to take responsibility for and as myself In Every Moment!
There is endless material available on the desteni.org site as well as the equalmoney.org site. You can also find countless desteni videos on youtube or take actual Lessons designed to support you to walk your process of self realization self awareness at desteniiprocess.com
Another cool point for those that are curious is to explore Eqafe.com where there is more "exclusive" material and interviews that one is able to purchase to support desteni and support yourself.
Ok but getting back to the Earth Hour Point…
Placing our attention on the Earth for once a year for one single hour is obviously not enough. We must incorporate earth hour into our Every Single Moment for it to be effective. Where in each moment we ask ourselves the question – Is my actions/expression in this moment supporting the continued abuse of the planet or is it practically supporting a change to stop the abuse that we have accepted and allowed ourselves to inflict on Ourselves and The Earth.
So rather than simply spend one hour every year considering this point, I see that this must become an "in every moment" consideration to actually bring forth a solution. Where this become a point of our general awareness of ourselves where we are actually aware of how our actions affect our environment. And thus ensure that our actions do not have a flow out domino affect that support the abuse and destruction of the planet.